Don't want to read all of the material on MR97, MR98 and MR99? We've got the highlights and how they can benefit you. Plus new PortaPhone UI and Add-on Mart modules.
The usual suspects are back at it again – product officer, Mike Kidik, and project manager, Svitlana Melnychuk, highlighted new features from the last 3 maintenance releases, MR97-MR99, as well as updates on Add-on Mart and PortaPhone – including a live demo to show off the beautiful new interface. All followed up with a fairly lively Q&A session, or as lively as a one-way conversation can go 🙂
Mike started off the webinar by polling the audience:
Which topic are you most looking forward to learning about today? Or which topic made you decide to register?
New features from MR97, MR98, MR99
PortaPhone updates
Add-on Mart updates
I have to choose?! All of the above!
With about half of the participants answering the poll the answers were as such:
60% joined us to hear about the new features that were released in MR97-MR99
30% – joined us to hear it all!
With that out of the way, the webinar got underway.
Part I of the webinar: New features from PortaSwitch MR97-99
Mike kicked it off by running through several of the latest features and their benefits:
How to leverage new sales opportunities in the SME market with shared line appearance
How to enhance user experience with automatic retrieval for call parking, including a distinctive ringtone for returned parked calls
How to attract new cloud PBX customers with group paging
How to reduce overhead for administrators with third-party portals integration
Svitlana took over from there to offer details surrounding the following:
How to increase sales channels for service providers with combined quotas for IoT devices
How to ensure tax compliance for US and Canadian customers based on user location
(If you are looking for more information about each of the above, including where they are used, or some real-life example, check out the video. Both Mike and Svitlana did a great job of detailing who, what, when, where and how each of these new features can be used to benefit you and your customers.)
Time for Poll #2 of the webinar:
What is your current mobile app situation?
I'm waiting for your solution
I'm already using a solution from another provider
I'm developing / I've developed my own solution.
Again, about half of the audience responded and with what we would consider to be very positive results:
67% are waiting for PortaPhone!
Which led very nicely into Svitlana's next section (and her favorite, as she said so herself).
Part II of the webinar: New PortaPhone updates (with live demo)
Svitlana launched into a live demo of the new PortaPhone mobile version, showcasing the brand new design. We think it's a nice update from the previous version, don't you?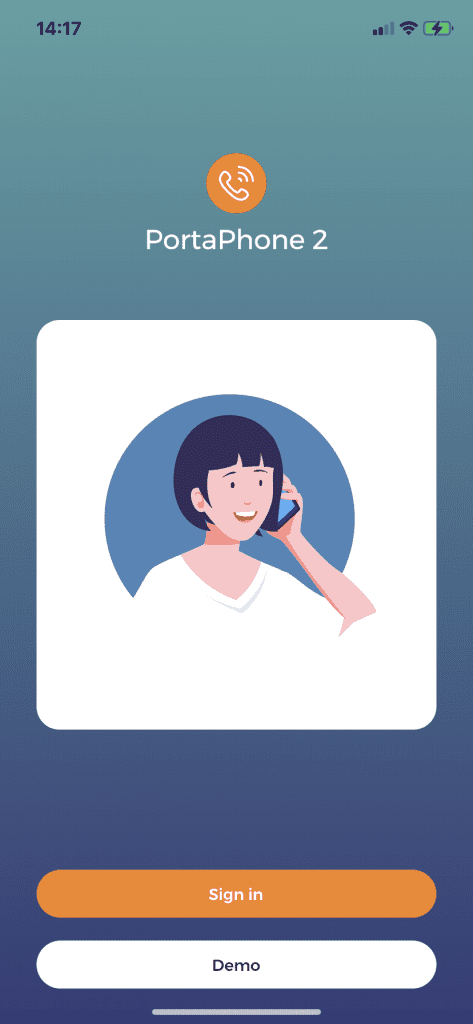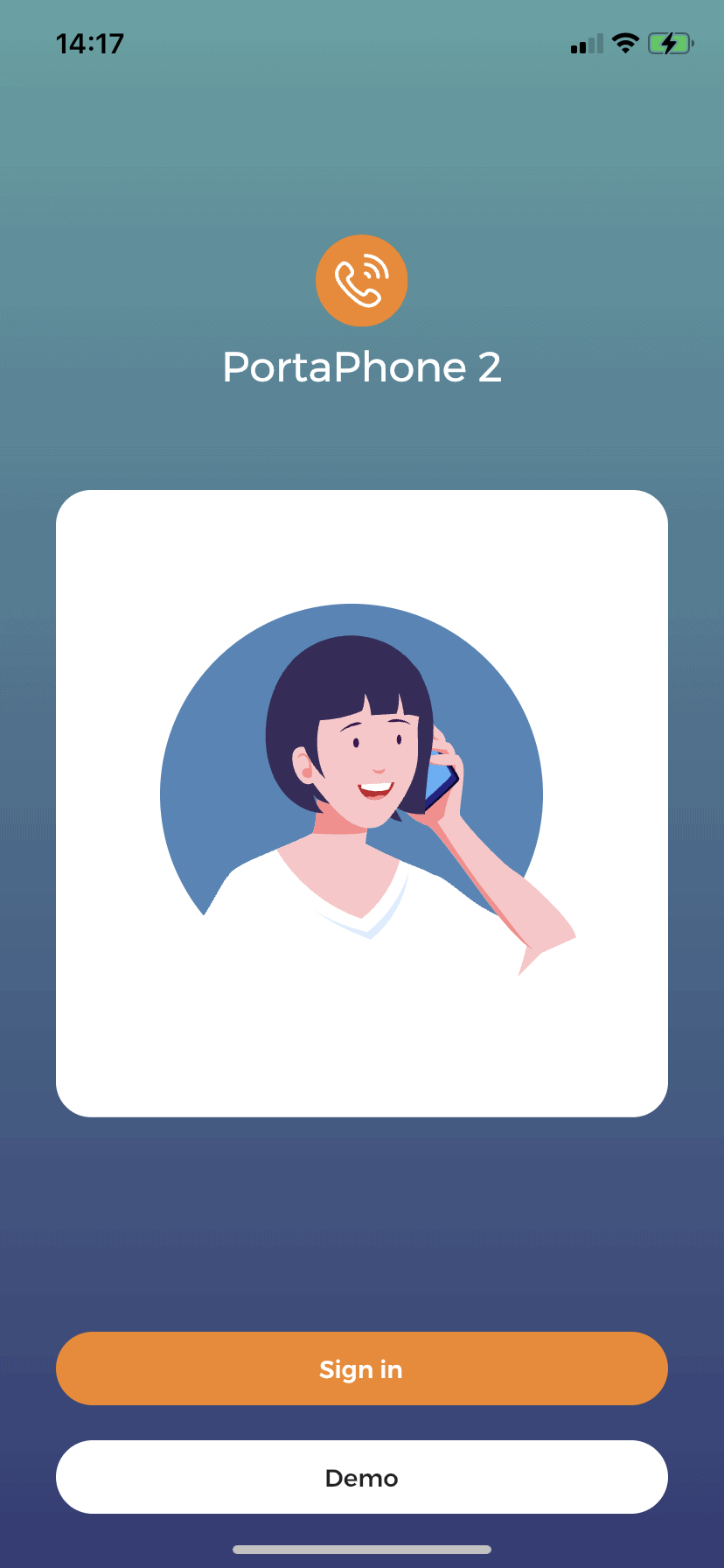 The other biggest update is the push notifications, which allows your app to be running in the background and still receive calls. This ensures your phone's battery runs longer on a single charge.
In the live demo, we also go to see the basic (but highly desirable) functionalities such as audio and video calls, favorite contacts, and recent calls.
Very shortly, versions of the PortaPhone mobile app will be published in the major app stores. The iOS version will be published in the App Store in a few weeks and the Android version by the end of June.
If you are interested in helping to test the iOS version of PortaPhone for us, we'd love your feedback. Please reach out to our sales team.
To see the live demo, check out the full video of the webinar here.
Part III of the webinar: Add-on Mart updates
Mike stepped back in with the final updates related to Add-on Mart. He stressed that one of the biggest benefits of using Add-on Mart integrations and modules is that this platform is not bound to maintenance releases, which shortens the time to new functionalities for you and hopefully shortens the road to monetization.
The soon to be launched self-care portal for Add-on Mart will allow all current subscribers to manage their modules including:
Sign up for new modules
Start a free trial
Purchase subscription
Stop subscription
You can also do basic configurations of modules on your own without involving our support team.
Still to come for Add-on Mart:
An updated Stripe plugin which will make it even easier for our European customers to be SCA compliant
Mondago's Pria (desktop app for CRM integration for call control, screen pops, caller ID preview, etc)
Auto provisioning of new CPEs: support for Flyingvoice devices, newer Yealink models
***Remember Add-on Mart wasn't created just for PortaOne to develop modules. We have examples where our customers have developed modules and published modules on Add-on Mart. We invite you to develop some interesting integrations or modules. Contact us so we can help you include in Add-on Mart, helping others in our community and also creating a new revenue stream for you as well.
Part IV of the webinar: What's next for PortaSwitch
Mike walked viewers through the PortaSwitch roadmap for the next several months. He touched on a few major developments and their implications:
Billing based on CLI and CLD (Calling Line Identification / Destination)
While PortaOne has already been offering several solutions to some extent for years, we are now working with specific information from a few customers to accommodate for more sophisticated cases when charging based on CLI and CLD are required.
BYOD or Bring your own device (for IP phones)
This will help you to attract more customers by making it easier for them to switch to you. They will be able to provision their own IP phones via the self-care portal. This change will allow them to bring their own IP phones which they are currently using (many of which are probably still in good working conditions).
Another tax calculation option: Compliance Solution (for U.S. & Canada)
As mentioned earlier in the webinar, the latest MR already ensured tax compliance for SureTax (including location-based taxation) and Avalara and now we're working with Compliance Solutions, Inc. to offer location-based taxation from the initial launch.
**As a reminder, our PortaSwitch roadmap is oftentimes spearheaded by a request from our customers. So don't forget to bring your ideas to the table and make PortaSwitch work for you.
Q&A Session:
As always, our audience was highly engaged and Mike had his work cut out for him, having to manage a wide range of questions. Read some of them here. Check out the video for all of them.
Q: If someone parks the call, then 2 minutes pass, the call is returned but the person is busy talking on another call, what happens then?
A: It depends on the type of phone and the settings.
If the phone supports call waiting, the callee with hear a standard notification to alert them to the second incoming call
If the phone doesn't support call waiting or it is disabled in PortaSwitch – the system will invoke the standard set of rules for incoming calls (default answering mode, call screening, etc)
Q: Which phone models support Shared Line Appearance?
A: The feature was tested in our lab using Yealink T41P, Yealink T46G, Polycom VVX150 so it is guaranteed to work with these phone models. But generally speaking the feature should work on many more phone models – we just never tested with others.
Q: When a user has a call on line 1 and another user pushes line 1 button on another phone, what happens?
A: At the very least, the other user would be able to make a separate phone call. But some phone models also include options to barge into the call in progress.
Q: Will the old web interface be removed?
A: We actually did remove most of the old UI. The latest MR doesn't have any features on the old web interface. However the code of the old interface is included because the reseller portal still uses the old UI.
Q: Billing resellers: does it add synchronization between end users and resellers quotas? For which services?
A: There is no synchronization as such. Because it's a single quota being used on both sides. It is included in the product, which the reseller assigns to customers. Then it works automatically, with a corresponding tariff (reseller and customer) used once the quota is depleted. This works for any service: internet, SMS, voice calls, etc.
How to become an MVNO checklist
Attendees got a special gift before they left – access to the MVNO checklist – which is just what you need if you have been considering becoming an MVNO and need some help getting started.
If you didn't attend, but still want access to this MVNO checklist, go here.