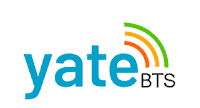 PortaOne and Yate, a provider of innovative GSM/LTE infrastructure for mobile network operators, announced the successful completion of compatibility tests to create a versatile mobile core network solution suitable even for smaller carriers.
The combined solution includes a BSS (Business Support System) – PortaBilling, and the core elements necessary for mobile network infrastructure – YateUCN (Yate Unified Core Network) and YateHSS/HLR (Home Subscriber Server / Home Location Register) for subscriber management.
YateUCN is a software-defined multifunctional core intended for new LTE networks, for upgrading GSM/GPRS networks to LTE or for extending existing LTE networks. It includes GMSC, PGW, and GGSN, among others.
The Yate software is implemented on a Linux system built of general purpose hardware, which results in an affordable and very configurable solution. In addition to price and versatility, YateUCN allows network scaling. It is also characterized by resiliency because of the easy configuration of another server in case of failure.

Diana Cionoiu, CEO of Yate
YateHSS/HLR is an affordable subscriber management solution. It suits any network needs and its low licensing costs allow an operator to scale up with minimum effort. The combined HSS/HLR is a clustered solution that offers high reliability and redundancy.
As a BSS, PortaBilling acts as the nerve center of the mobile network and represents a unified platform for multiple services that allows charging clients for their voice calls, messages, internet access, and any other services. PortaBilling manages SIM cards' inventory and communicates with Yates HSS/HLR in real time via the Diameter protocol. For example, when a user attempts to connect to the internet, Yate immediately checks with PortaBilling whether this customer has sufficient funds or data quotas. If a customer runs out of funds or doesn't have a sufficient quota, the system automatically redirects that user to a dedicated website to top-up their balance and be able to continue using LTE services. With real-time charging and authorization, communication service providers (CSP) can offer both postpaid and prepaid services to their end users.
As a result of interoperability between PortaBilling and Yate, CSPs can acquire a unified system for becoming an LTE or an IoT connectivity provider. Due to its affordability and scalability, it can be used for smaller service providers and projects, such as an LTE deployment to cover a small city or rural area.
Together with PortaOne, we are creating a billing and subscriber management system which is suitable for most network carriers, beginning with Tier 3. Mobile Network Operators can benefit from easy to manage and affordable technology, inside a long-term solution. It is not only a matter of compatibility between our technologies: PortaOne's and Yate's business interests are also aligned, which results in a long-term partnership. We also agreed on a procedure to provide joint long-term support to our common customers, according to each company's expertise.

Diana Cionoiu, CEO of Yate
The integration was completed after rigorous interconnectivity testing between Yate products and PortaBilling. The PGW tests included a number of scenarios for Diameter-based billing, while the SIM management tests confirmed the compatibility between the YateHSS/HLR API and PortaOne's BSS. The integration is incorporated into the latest versions of the platform (starting from MR70), so we encourage our customers to update their system to be able to use this new functionality.

Andriy Zhylenko, CTO of PortaOne
About Yate
ECConnect is a reliable provider of telecommunication and integrated online software applications. They offer products and services that provide Launched in 2004 as a VoIP/PSTN engine, Yate (Yet Another Telephony Engine) was quickly extended with various modules. Now, it has the full functionalities of a complete software-defined mobile network characterized by a vast range of supported protocols and easy configurability. In addition to open source software, Yate's portfolio extends to products and solutions for MNO & MVNO with a suite of LTE & GSM mobile network components. For more details, visit yatebts.com.