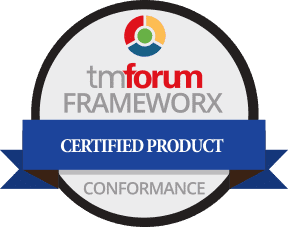 More companies are focusing on standardizing their processes — the telecommunications industry is no exception, given its complexity. TM Forum, a leading global industry association, facilitates this task for telecommunications companies and service providers. The TM Forum Business Process Framework (eTOM) is a set of integrated business process descriptions used for mapping and analyzing operational processes.
When the business processes are clearly mapped and described in the same language, it is much easier to define project scope for businesses and vendors. For example, when a Communication Service Provider (CSP) is searching for a new system solution, it could take weeks or months to write a Request for Proposal (RFP) if the exact system requirements must be created from scratch. And that can lead to purchasing an expensive platform with lots of unnecessary features.
A much easier alternative is to use the standardized list of modules and features offered by the eTOM register. This enables the CSP to simply pick and choose only those functionalities that the business really needs. So, not only does it minimize the effort required to write an RFP, but also helps to select the most cost-efficient solution.
Another major benefit of conformance is the seamless integration with 3rd party TM Forum certified software solutions. For example, installing PortaBilling® — a Business and Operation Support System (BSS) and Online Charging System (OCS), together with a customer's TM Forum certified CRM platform, saves time and money by minimizing the complexity during the integration of the two systems. Additionally, PortaBilling® is an open architecture platform: it provides its customers with the access to APIs, data structure and even the source code, which further simplifies the integration process — so the customers have a choice to do it with a help of PortaOne, a 3d party or even themselves.
As per the metaphor we heard many times from our partners at the TM Forum during the process of certification, integrating different software modules is similar to building a Lego constructor – if all the building blocks are from the same Lego set, they interlock easily and stay together nicely. However, if some building blocks are from Lego and some from another constructor, it will be far more difficult to put them together in a stable way".

Andrew Zhylenko, CTO, PortaOne
To sum up, the advantage of using eTOM certified solutions for CPS is that the businesses are offered the ability to create their own tailor-made systems by picking a combination of "best of breed" solutions – instead of buying one big system with lots of extra unneeded features. This results in faster time-to-market, cost reduction and simplicity of integration, as well as reduced risks during the implementation. The resources saved due to the adoption of the standards allow companies to be more competitive by focusing on innovation.
After several months of rigorous conformance checks, PortaOne was awarded the TM Forum eTOM certification for PortaBilling®. This ensures that important business modules such as customer information management, billing invoices, payables and receivables and balance management are all done in a standard and compliant manner. We achieved a Conformance Score 5 out of 5 for each and every process submitted in the scope for the assessment.
The RFPs increasingly include requests for TM Forum Frameworx conformance as companies realize the need for standardization. The eTOM certification demonstrates PortaOne's commitment to bringing this value to our customers and to providing the highest industry standards in the market. We are also proud to have TM Forum trained business process modeling experts on our team".

Andrew Zhylenko, CTO, PortaOne
About TM Forum
TM Forum is the global telecommunication industry association dedicated to driving co-operation between Communication Service Providers (CSPs), technology suppliers, consultancies and systems integrators. TM Forum vision is to help CSPs and their suppliers to digitally transform and thrive in the digital era. As a non-profit member organization, TM Forum represents over 850-member companies serving five billion customers across 180 countries.