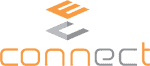 PortaOne, global vendor of BSS solutions, and ECConnect, Australia-based MVNE, form a long-term partnership to provide out-of-the-box solution for quick launch and ensure robust management for the mobile business under MVNO models. The end-to-end solution includes all the functionality required to run a mobile business, improve time to market, reduce investment in infrastructure and eliminate the need for in-house software development.
Initial customers noticed the benefits from implementation right away. And they pay less for software due to an innovative one-time paid license, expanded customer base and the capacity to launch new services in just 2 months.
ECConnect has been providing software and services to the Australian telecommunications industry for over a decade. The company provides an all-in-one provisioning solution for many leading MVNOs and works with Optus Wholesale – a major telecommunications company in Australia. Now, with their platform integration with PortaBilling®, ECConnect is set to expand in global markets.
We are very excited and proud to partner with the world's leading BSS solution and services provider for telecommunication companies. This partnership with PortaOne allows us to reach new markets and allows us to work together to serve our new customers with a state-of-the-art billing software solution.

Brad Apps, Founder and CEO, ECConnect
The synergy of two trusted telecom platforms allows telecom providers to configure their own product offerings independently from MNOs and therefore, to quickly launch new services. We are honored to deliver our solutions and happy for our customers, who benefit from it in a very short timeframe.

Andriy Zhylenko, CEO, PortaOne
About ECConnect
ECConnect is a reliable provider of telecommunication and integrated online software applications. They offer products and services that provide seamless performance to enhance client businesses with Vendors and Providers worldwide. ECConnect's products cover Mobile Prepaid and Postpaid, Landline, ADSL, Mobile Broadband, NBN, VOIP, and related services. By providing differential service offerings and billing concepts within the ECConnect platform, new options for end-user services and billing and reporting are possible – and enable a better alternative to what already exists on the market. To learn more, visit https://www.ecconnect.com.au/