Overview
To make a call, users simply open a PortaPhone Web link in their browser and sign in with their corporate phone number. A one-time account verification code is sent via email, so there are minimal security risks. Once they've signed in, they can see all their corporate contacts (extensions within the same cloud PBX environment) and call them via their browser. PortaPhone Web can be used alongside a regular deskphone – incoming calls will ring on both simultaneously.
PortaPhone Web supports such popular features as:
Call recording – end users can record their conversations, then replay, download, and save the recordings
Call transfer – end users can transfer existing calls to another party
Voice calls to external numbers – end users can make off-net voice calls to landline/mobile/international phone numbers
Favorite contacts – end users can add contacts to their list of favorites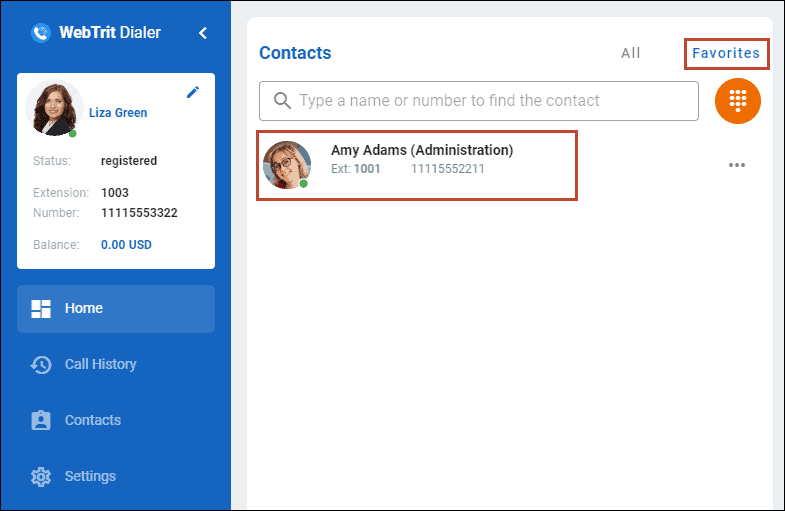 Call history – end users can look through their list of incoming and outgoing calls made using both PortaPhone Web and/or their deskphone, filter them by date, play or download the call recordings, and make new voice/video calls to specific contacts.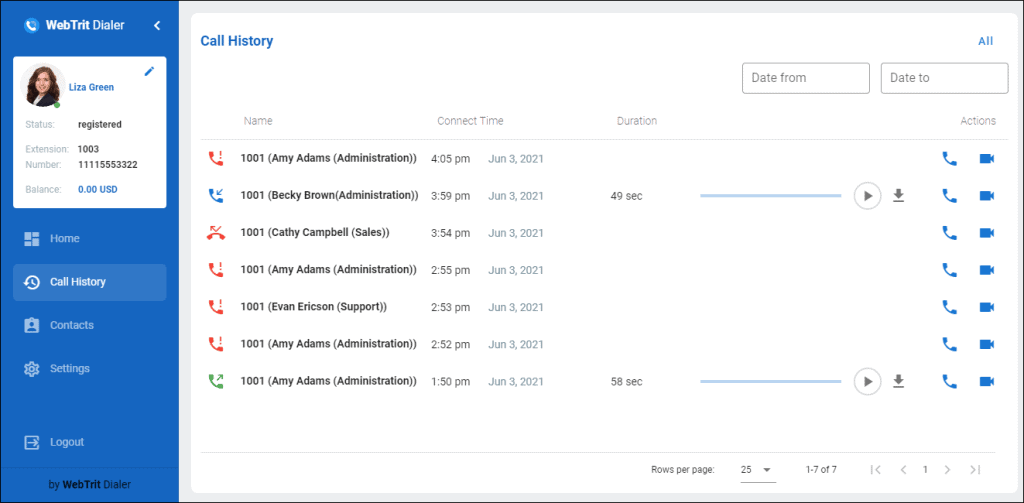 What it delivers to the end user
PBX users are no longer tied to IP phones and can make and receive audio/video calls from anywhere using only their browser.
What it delivers to the CSP
Service providers need less time to launch their services, making them more competitive in the marketplace.
Architecture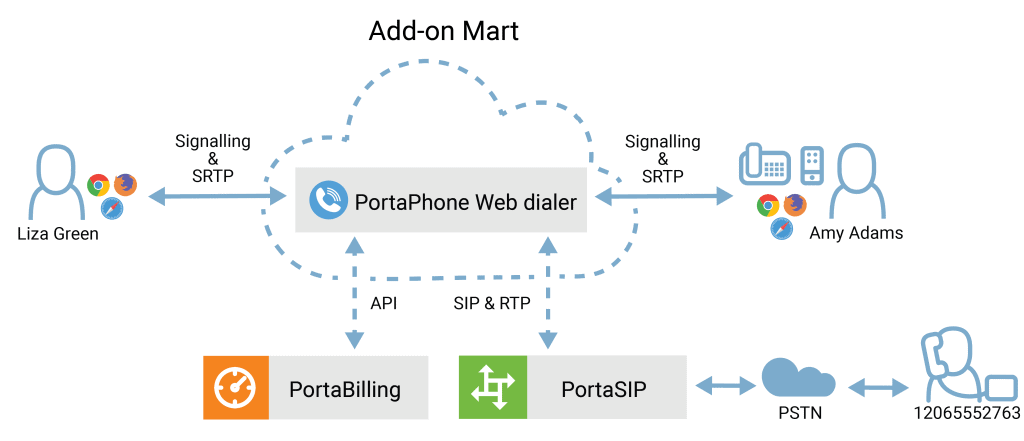 Feature set
PortaPhone Web supports these audio and video codecs:
Audio codecs – Opus and G.711
Video codecs – H.264, VP8, VP9, AV1
NOTE: Call recording of audio calls made using the Opus codec is supported starting from PortaSwitch MR90.
Requirements
PortaPhone Web can be deployed with PortaSwitch starting from MR75.
Contact us to start your free trial – contact@portaone.com.